Window Protective Film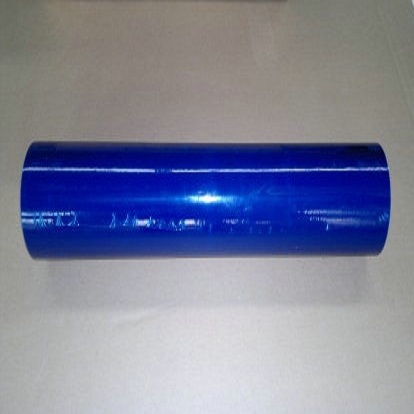 Window Protective Film
Product Description
Protective Film for Window/Glass
Introduction:
Window Glass Protection Film ENW100 is a regular wound, polyethylene film coated with acrylic pressure sensitive adhesive. It is designed specially for windows and glasses. With our window/ glass protective film, you can provide a barrier to soiling and staining in decoration and daily use, to save labor cost and keep the window/glasses cleaning all the time. Use our films to protect against over-sprays, stains, stucco residue and more! With our film, there is no more scraping and cleaning or damage to the glass surface. Protect your windows and glass, save time, labor and money.
Specifications:
1. Description: protective film for window/glasses, clear color or blue color, regular wound, protection for residential and commercial window glasses.
2. Material: LDPE film coated with pressure sensitive adhesive.
Backing: PE (Polyethylene)
Adhesive: Water Based Acrylic Pressure Sensitive Adhesive (it is also called Formulated acrylic proprietary adhesive).
3. Item No.: ENW100
4. Total thickness: 35microns, 1.5mil, 2mil (50micorns), 60 micorns, 70micorns, 3mil (75micorns), 80microns, 90microns, 4mil (100microns).
5.Size: 20mm-1560mm
6. Color: transparent or blue color, or other color as your requirement.
7. Paper Core: 1.5inch, 3inch
8. Printability: 1-2colors to be printed with your logo or other information.
Technical data:
1. Adhesion: 1.2N/25mm, 8.0 oz/in normally.
2. Tack Steel Ball
3. Cohesion72hours
4. Tensile Strength: 18MPa, 2000psi (13.79Mpa normally).
5. Elongation at break: 350%, 400 %( normally).
6. Product shelf life is 18 months from date of manufacture under normal conditions of 70 and 50% relative humidity.
Benefits:
Easy Application adheres evenly to the applied surface using a variety of methods. No special preparation is required.
Easy removal, without leaving adhesive residue after peeing off.
Will not creep and wrinkle after application, stick to the protected surface well.
protect against scratch, dirty, stains, paints, etc, keep your window/glasses clean after removal.
Can be left on the protected surface for at least 3months.
It is specially designed for surface protection for medium tack residue free applications, and requires no moisture, heat or special preparation prior to application, and can be used immediately after application.
Added UV inhibitor into the film, it can be used for longer time in daily life.
Application Instructions
This window/glass film is suitable to all kinds of carpets and textile surfaces in home, office and public places, not suitable to other surfaces without our confirmation.
Test the adhesion on the protected surface before full application to see whether it is suitable
Remove it not maximum 6months, 90days is ideal, because it is for temporary protection not for permanent protection, so there is period limited. Sometime if you need it to be in the window/glasses for 12months, please let me know, then we wil add more UV inhibitor into the film.
Recommended for windows/glasses application only. For other application, please test first to check whether the adhesion is suitable.
The physical properties listed above are average values and are not to be construed as specifications. Our suggestions and recommendations for use are based on tests we believe to be reliable. However, the purchaser must determine the suitability of the product for their intended use. Enfee assumes no liability for claims beyond the replacement value of our product proved to be defective.
Contact Us
B No.9, Hong Xing International Square, Lanshan District, Linyi, Shandong, 276000, China
Phone :+8615805453824